Sciatt, pizzoccheri, chisciol: the origin of dishes that have made local tradition
Lunch or dinner at a restaurant in Livigno will no doubt be an occasion to taste the best typical dishes of Valtellina, because food tradition has always been an integral part of the mountain experience, both in summer and winter. Carpe Diem is also a trattoria and restaurant in the centre of Livigno where you can enjoy specialities of local cuisine, prepared just like grandma used to, in the most authentic way and using nothing but genuine ingredients. Just like the hotel, our kitchen is also family-run; in each dish you'll discover traditional and ancient flavours, because we still prepare recipes just like in the past. Here are the secrets of our Valtellina dishes.
Sciatt, the Valtellina starter par excellence
Sciatt are a typical dish of Valtellina, traditionally served as a starter for lunch or dinner. As often happens, the name of this recipe is in dialect: sciatt means "toad" and it has to be said, these round cheese-filled buckwheat fritters do actually resemble this animal. When we decided to add sciatt to the menu of our Livigno trattoria we came up against an age-old problem: what is the original recipe for sciatt? This typical local dish is prepared in a different way in each town and each home. It took some time to achieve the perfect mix of ingredients and to make just the right sciatt for our tastes: crisp on the outside, cheese melted to perfection on the inside, and the authentic mountain flavour that distinguishes this dish.
Pair it with: Sassi Solivi – Sassella Superiore
Pizzoccheri the most famous first course of Valtellina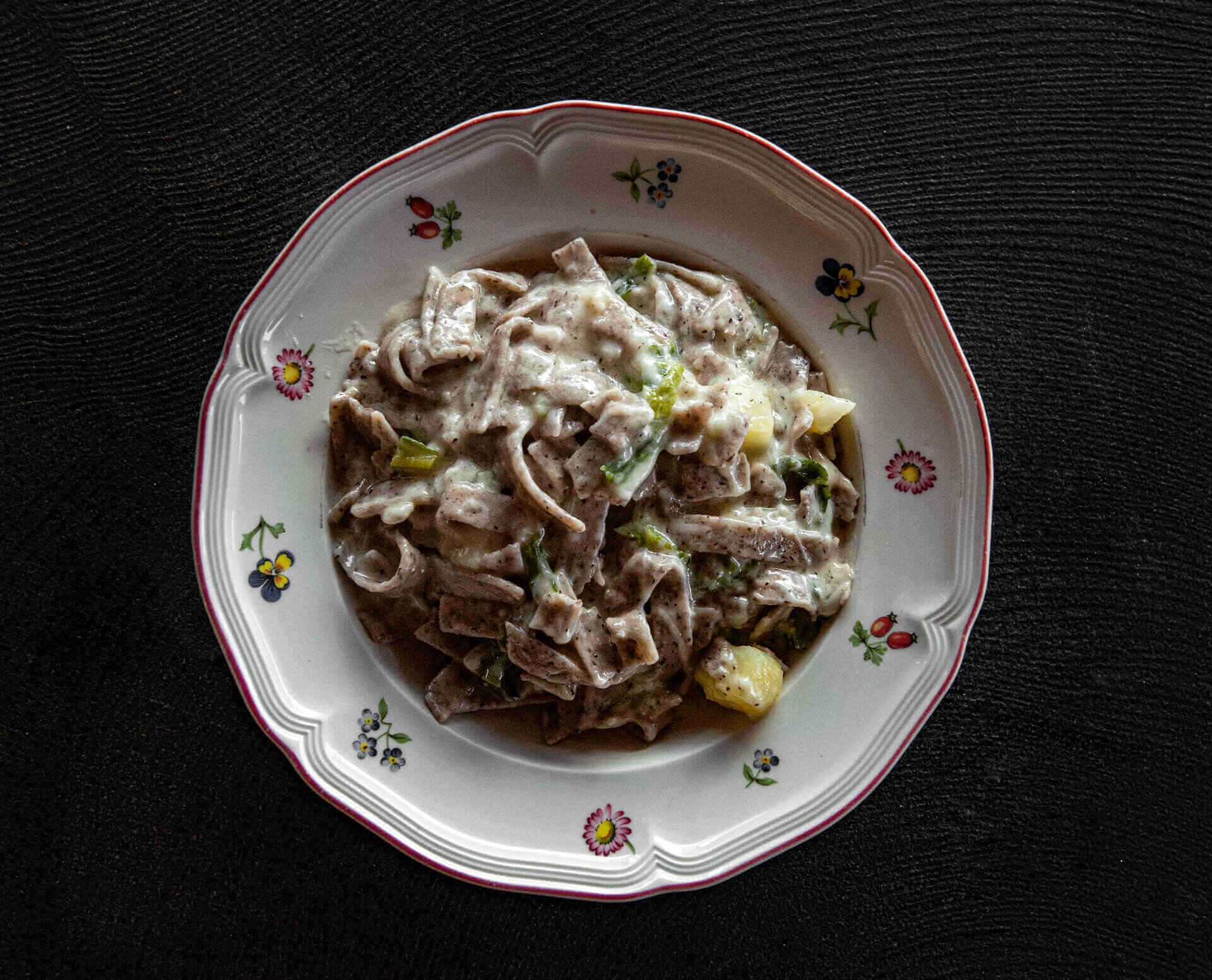 If you say Valtellina, then you say pizzoccheri. In Livigno pizzoccheri have been prepared since the dawn of time, because this recipe of peasant tradition originated in the countryside and its ingredients, which today can be safely defined as kilometre zero, have always been farmed in the province of Sondrio. To us pizzoccheri have always been the quintessential dish that represents Valtellina in Italy and throughout the world, which is why we want to serve it according to authentic local food tradition. So, we turned to the masters of pizzoccheri for inspiration, who for years have been protecting this recipe thanks to the Accademia del Pizzocchero di Teglio. Buckwheat flour, butter, casera cheese, savoy cabbage and potatoes: we add all the flavours and aromas of our land, Valtellina, to each and every dish of pizzoccheri.
Pair it with: Srü Roero DOCG – 100% Nebbiolo
Chisciol of Valtellina, a mix of flavour and tradition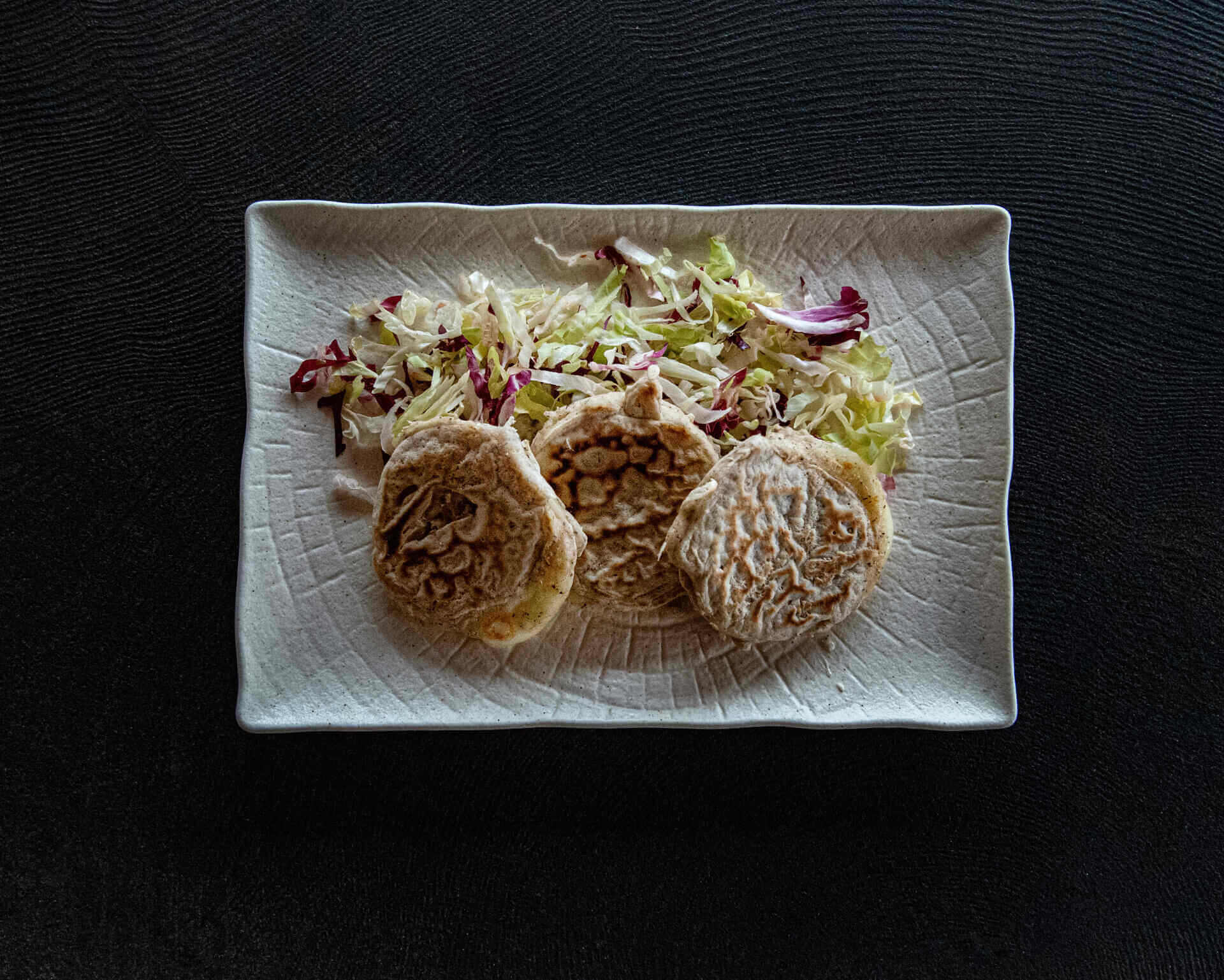 Chisciol are a less well-known dish of Valtellina compared to others, but they are just as rich in flavour. Originally from the Tirano area, chisciol are buckwheat fritters with a melted cheese centre, served with finely chopped chicory. Here too finding the original recipe for chisciol was far from easy, because in local tradition they vary both in size and preparation: sometimes they are served as a dish filled with lots of smaller-sized fritters, while others prefer one big chisciol, although the ingredients are always the same more or less. Our Carpe Diem family prepares chisciol in the version with whole slices of cheese rather than diced pieces, so that when the outer crust of fried batter breaks open you can relish the delicious sight of melted cheese as it emerges from the chisciol shell, an authentic gourmet treat.
Pair it with: Sassi Solivi – Sassella Superiore
If your mouth is watering then we look forward to serving you at our restaurant and trattoria in Livigno, in the pedestrian area of the town centre, where you can enjoy typical Valtellina dishes in a simple and homely setting: discover the cuisine of Carpe Diem.