Lots of summer sporting opportunities in the Alps
For many summer vacation means total rest and relaxation, but for others it is all about sports and action in the great outdoors. Luckily Livigno is the right choice in both cases, with its rich sports offering thanks to the mountains, facilities and sites of Little Tibet. It is no coincidence that Livigno is one of the most popular destinations for professional teams and athletes of different disciplines who come here to train at high altitudes. Here are some suggestions for an active holiday in Valtellina.
The best summer sporting activities in Livigno
Running, trekking, hiking: on foot in the mountains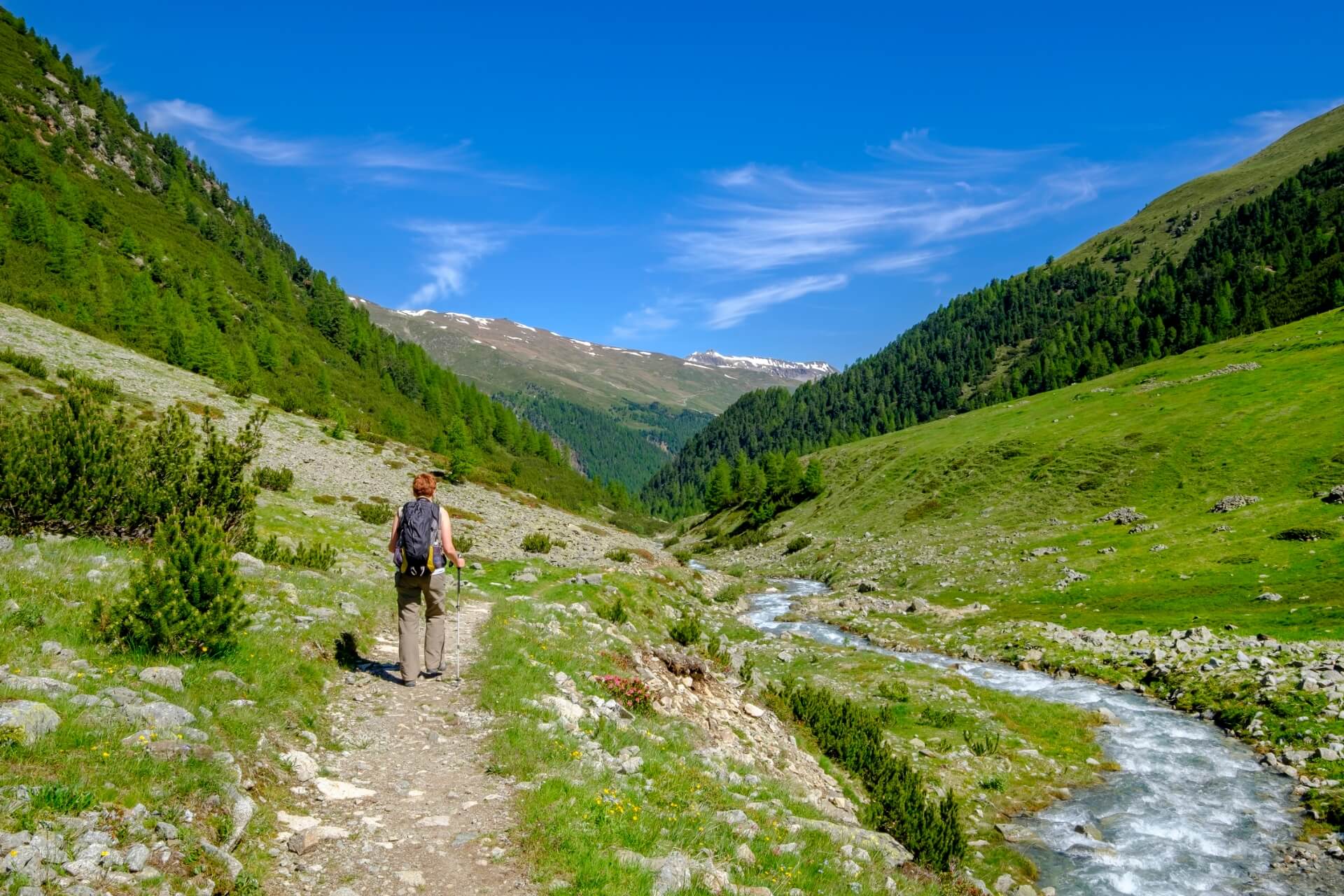 The lush greenery of the Livigno valley is dotted with paths where you can immerse yourself on foot in the Alps; many are in the Stelvio National Park. The extensive variety of routes are rich in opportunities for all athletes and sports enthusiasts: there is a cycle and pedestrian path that unwinds along the entire valley: this 17 km flat route is ideal for runners keen to enjoy the mountains; there are high-altitude mountain paths for excursion enthusiasts, and trekking routes immersed in greenery, with GPS plotted trails.
Val Federia, Val delle Mine, Val Nera, Val Trela and Val Alpisella are home to some of the most beautiful summer excursions in Livigno, and there are dozens of other peaks, valleys and forests just waiting to be discovered as you walk, run, or climb in the valley.
Water sports at Lake Livigno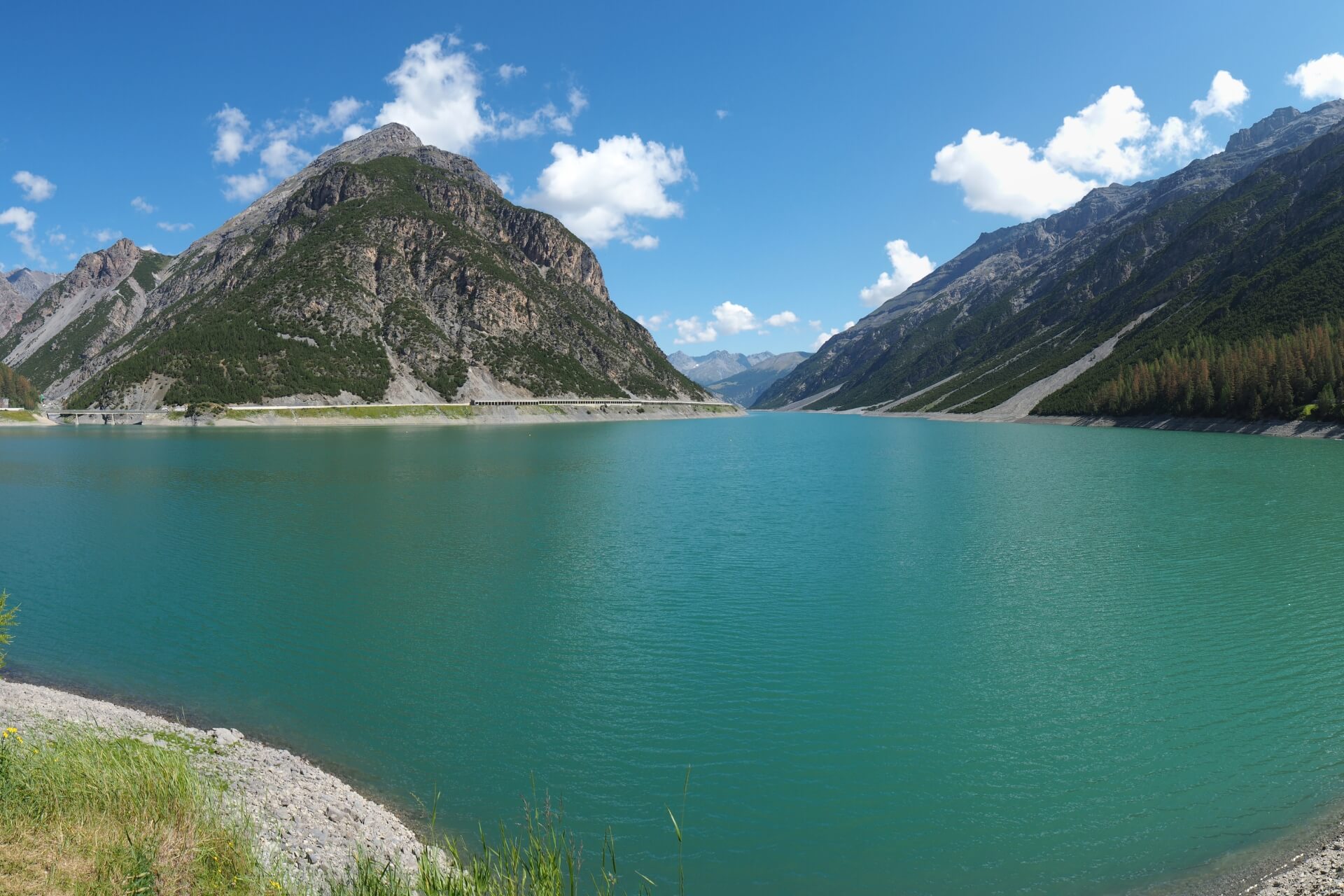 Livigno is all about the mountains, but it is also home to a large artificial lake that is conveniently accessible on foot or by bike, a short distance from the town and the famous Livigno Dairy. Here you can participate in lots of different water sports, even when in the mountains. For example, you can kayak on Lake Livigno, or hire a pedal or row boat and navigate the crystal-clear waters, immersed in marvellous natural alpine landscapes. Windsurf and kitesurf enthusiasts will be spoilt for choice, and there is even the chance to participate in Sup and padel, two new up and coming sports.
Those who prefer to swim can do so a few metres away, in the 50 metre pool of Aquagranda, Italy's highest altitude olympic pool, where the champion Federica Pellegrini trains regularly.
Cycling in Livigno: on the roads, MTB and downhill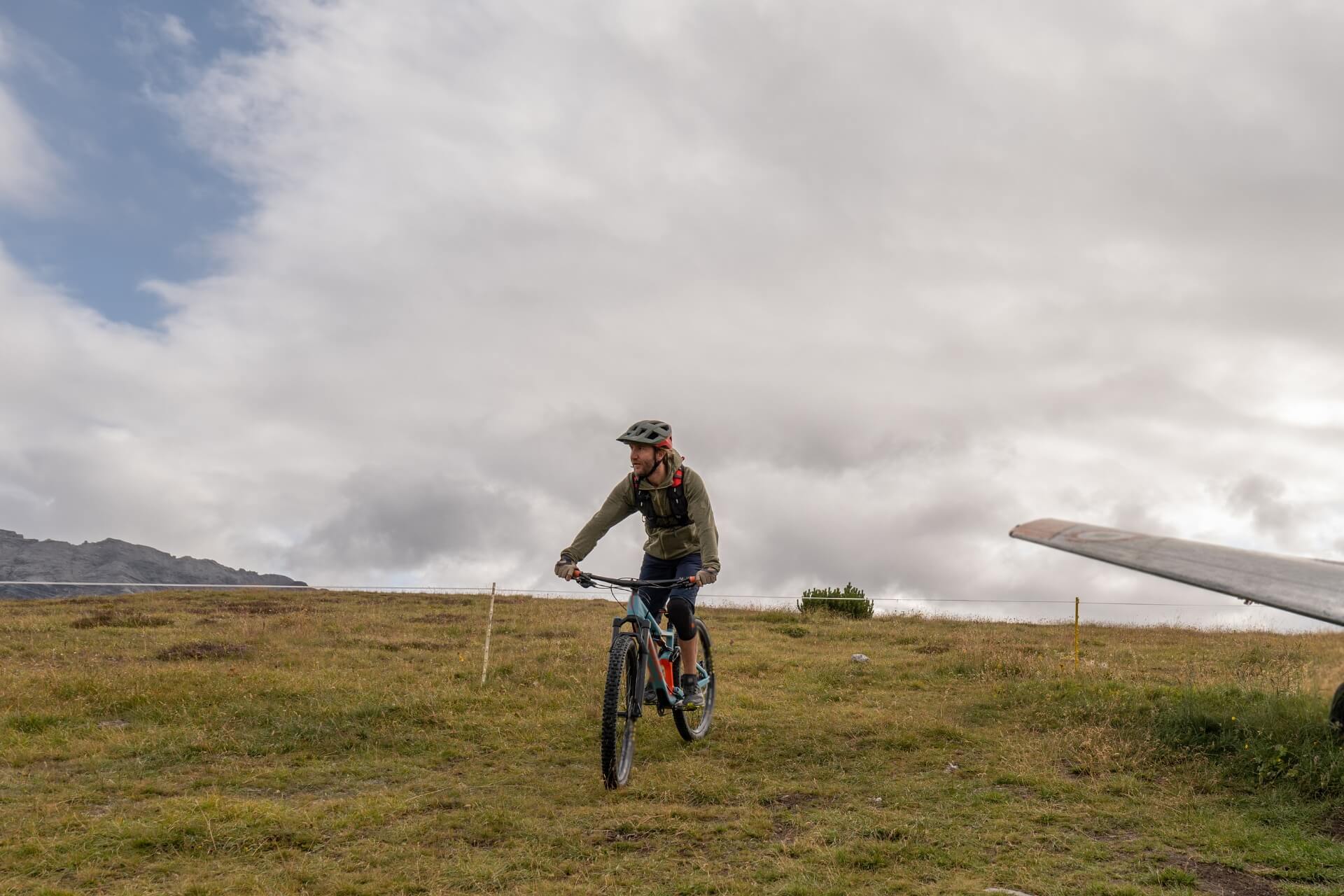 Anyone with a passion for cycling can't help but love Livigno. Here you will find an incredibly rich offering of cycling routes that will satisfy all taste and training requirements. Road cycling champions train in Livigno during their high-altitude retreats in preparation for the competition season, also thanks to the nearby legendary uphill climbs of the Giro d'Italia (Stelvio, Gavia, Mortirolo) and the chance to venture out to nearby Engadina. There are over 3000 km of GPS plotted routes for cyclists and mountain bikers in particular (or, why not, anyone travelling by electric mountain bike): MTB paths, trails and routes suitable for all levels of preparation. The offering is completed by the adrenalin-fuelled descents and technical passages along mountain slopes for enduro and downhill enthusiasts seeking a thrilling experience on two wheels, and the spectacular Mottolino Bike Park in Livigno.
Sport for everyone in Livigno
You don't necessarily have to be a professional athlete or inveterate sportaholic to enjoy sports in the mountains at any time on your summer vacation in Livigno, whether you to want to workout, train, or try something new. There are so many sports you can enjoy in Livigno in the summer, including:
yoga in nature, with outdoor lessons and high-altitude sessions to rediscover your well-being and psycho-physical balance;
golf, enjoy this increasingly popular sport in Livigno, home to a 10 thousand square metre Golf Training Area, divided into three greens and various levels of difficulty;
horse riding, experience the thrill of riding along mountain trails on magnificent alpine horses;
tennis, with tennis clubs and courts in Livigno;
light athletics, on one of Europe's highest athletics tracks, at an altitude of 1800 metres.